Written by Jean-Marie Bousquet
Affordable, convenient, and of course, tasty are all adjectives that come to mind when I'm planning meals for a weekend of camping—I'll save the gourmet cuisine to the pros. For me, preparing a meal that doesn't require a ton of prep or cleanup is ideal. The following you can make for right around $10, give or take a few depending on what you already have in your pantry, and they're all completely customizable to fit your dietary preferences.
1. Parmesan Garlic Spaghetti with Peas
Great for cooler nights or after a strenuous day playing outside. Swap the peas for whatever 'green' you already have at home. Gluten-free? Try replacing spaghetti noodles with Zucchini noodles.
Ingredients:
Spaghetti noodles

Peas

Parmesan

Butter

Garlic

Red Pepper Flakes

Preparation:
In a large pot of boiling water, cook pasta according to package instructions; about halfway through, add the peas, finish cooking, and drain.

Combine butter, garlic, and red pepper flakes in the same pot over medium heat until the butter has melted. Cook, constantly whisking until the foam subsides and the butter begins to turn a golden brown.

Remove from heat. Stir pasta back in, add parmesan, and stir until well combined.

Add a touch more red pepper flakes if desired, and serve.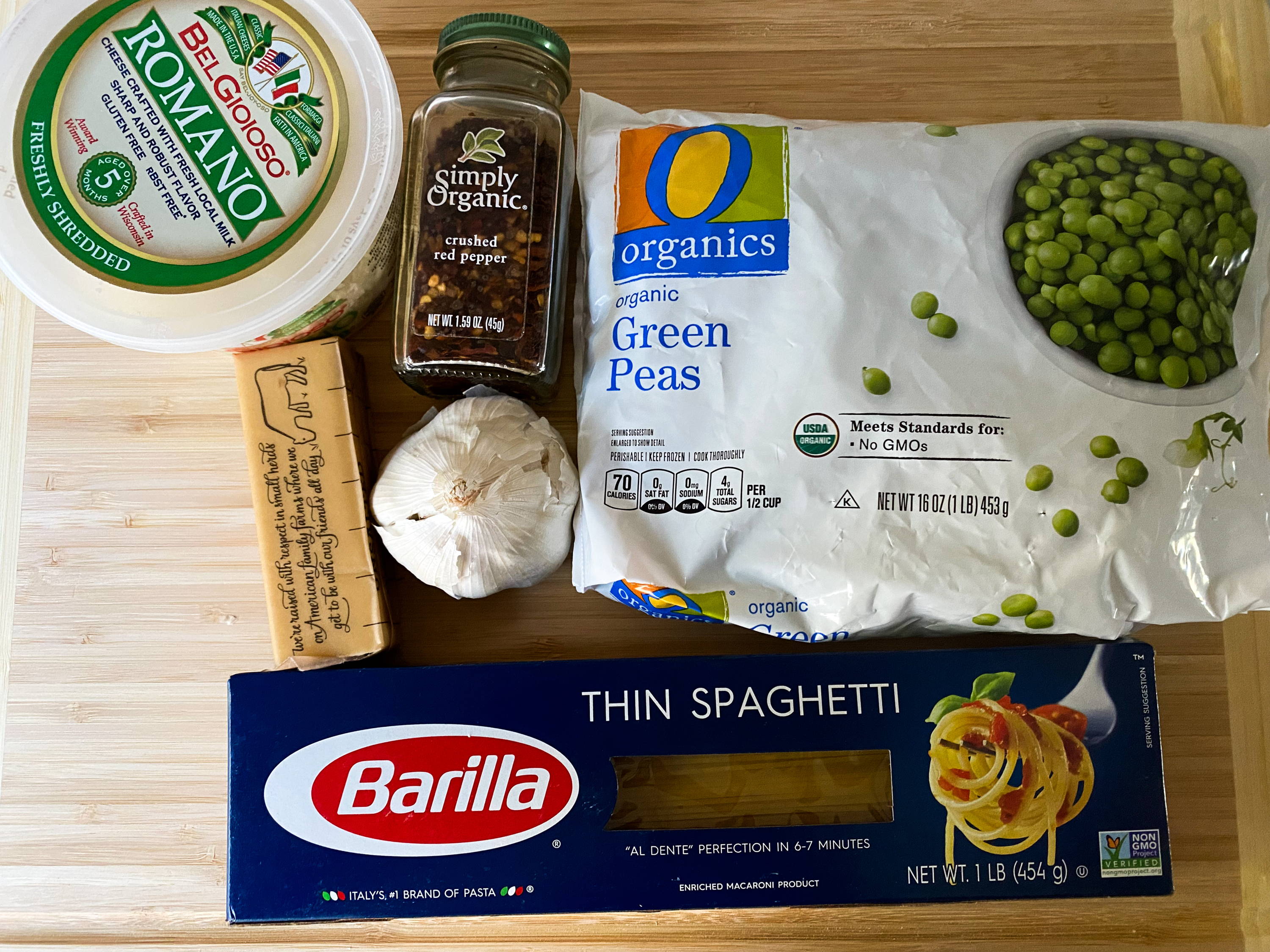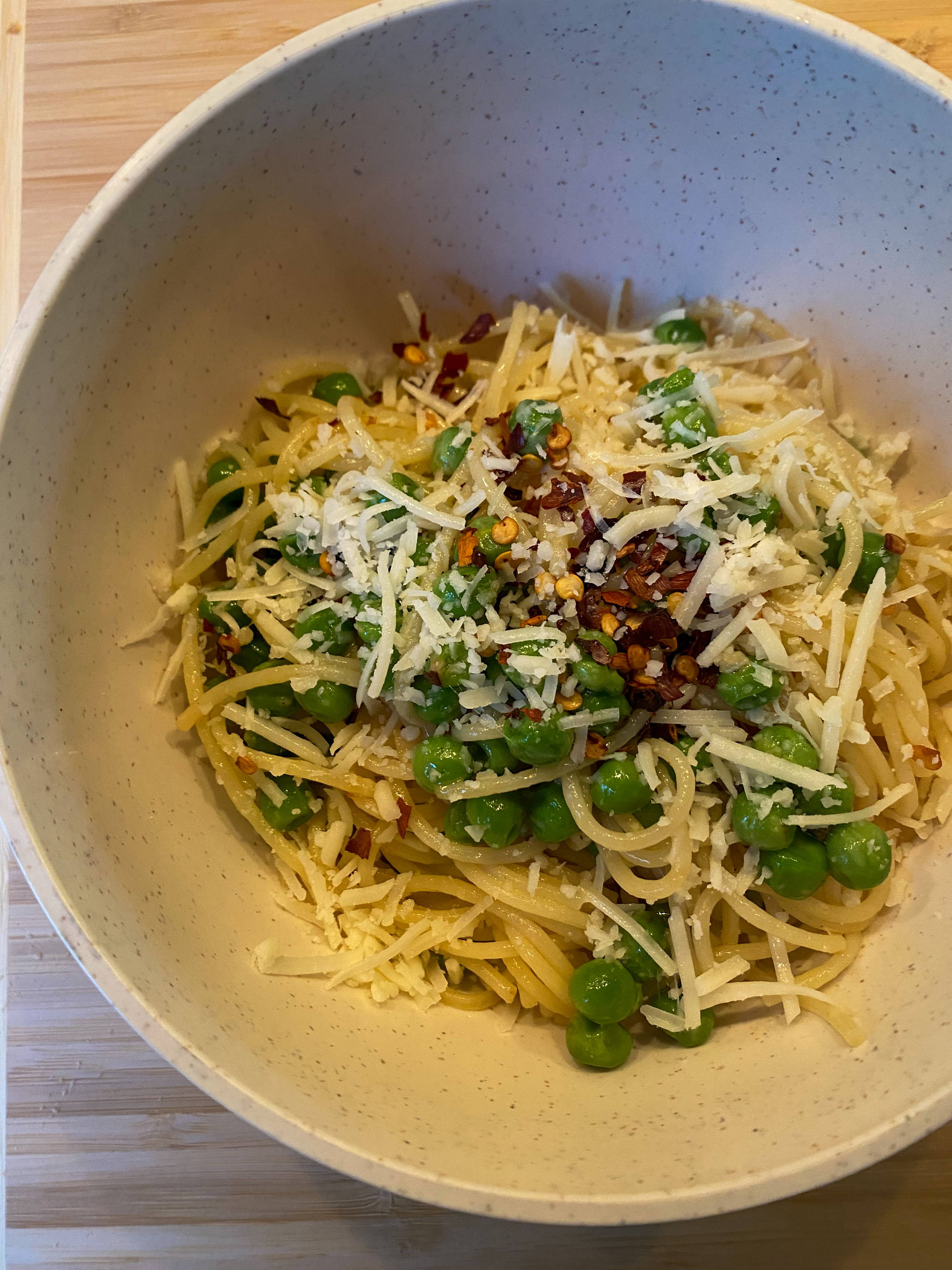 2. Chicken Sausage and Greens
This meal is ideal for those spur the moment overnighters or when you want a healthy spin on traditional camp meals.
This meal came together when I got together with some girlfriends for a spur the moment overnight. Between the 3 of us, we had some bagged salad, chicken sausage, and apple and cheese. This bagged salad quickly became a favorite of mine. Toss in some crumbled blue cheese and sliced-up apples, and you've got a reasonably healthy and tasty meal that requires zero prep.
Ingredients
Taylor Farms Sweet Kale Chopped Kit aka Bagged Salad

Packaged Pre-Cooked Sausage

1 Apple

Blue cheese

Preparation
Pretty straightforward here, prepare bagged salad

Slice and dice your apples, crumble the blue cheese and toss into salad mix

In a pan, heat a tablespoon of oil and add chicken sausages. Heat until

cooked through rotating to avoid excessive charring.

Plate and serve.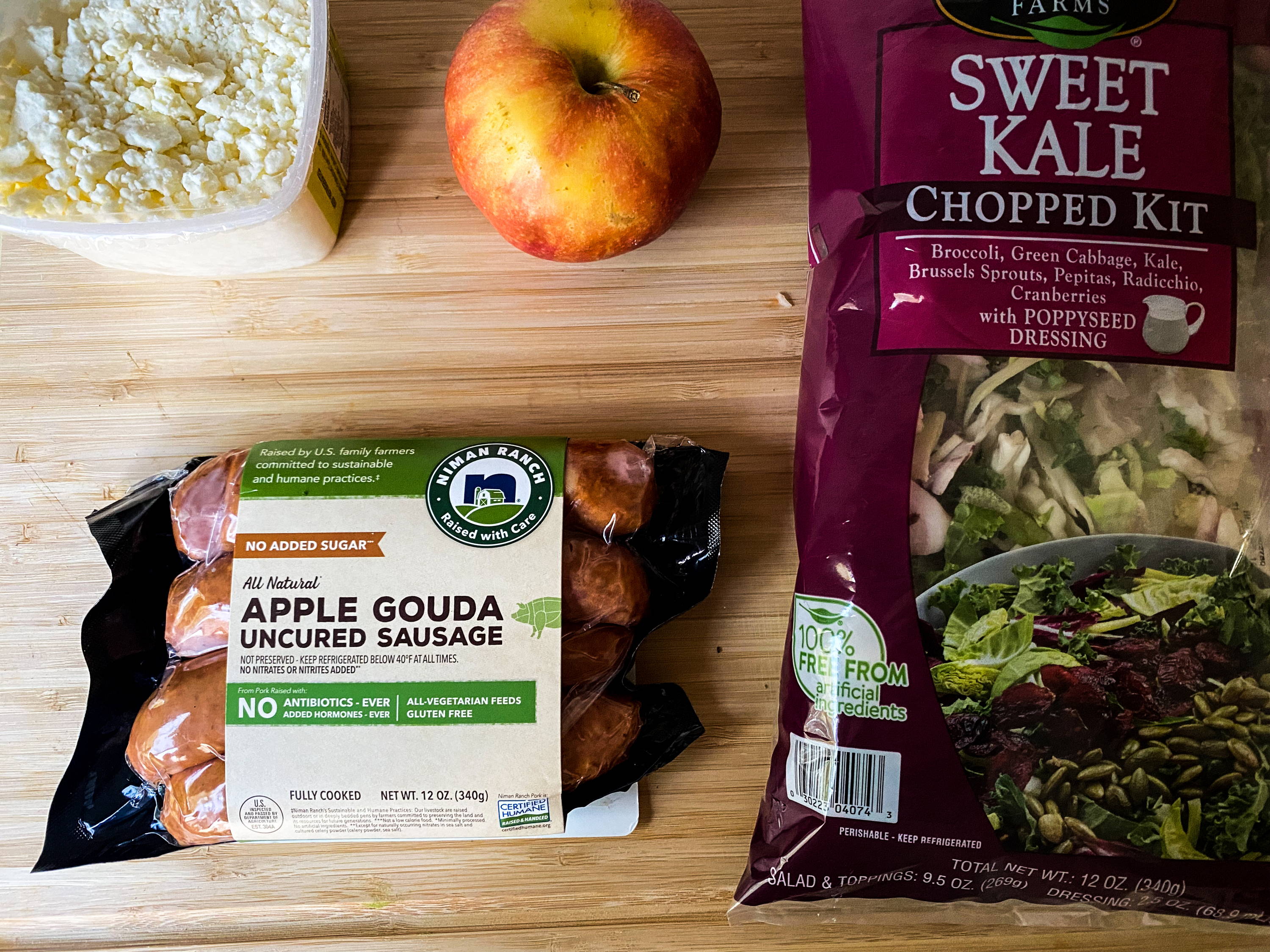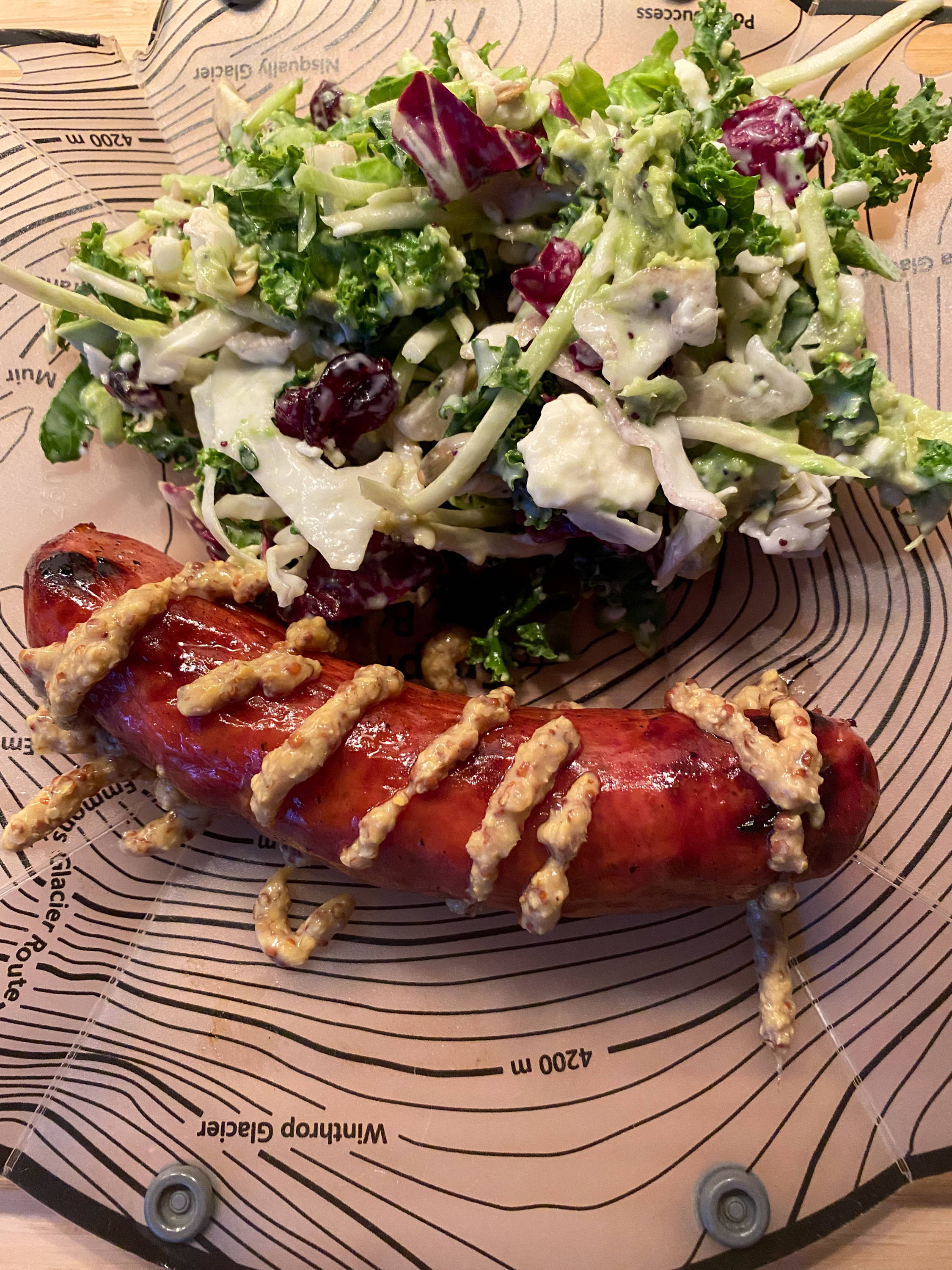 3. Egg in a Hole + PB&J Bites
Guaranteed, you probably have all of these ingredients already at home. I love this quick camp breakfast because it's a two for one. You get breakfast and a mid-morning snack.
Egg

Bread

Hot Sauce

Peanut Butter

Jam
Preparation
Cut a 1 1/2 to the 2-inch hole from the center of the bread slice. Reserve the scraps. Then lay the bread in a medium-hot skillet. When the side facing down is lightly toasted, flip and crack the egg into the hole; season with salt and pepper. Continue to cook until the egg is cooked and mostly firm. Flip again until done. Top with your favorite hot sauce.

I am using the reserved circles of bread, spread on peanut butter and jelly, and save for a mid-morning snack.