The Duckie Wallet & Sustainable Practices at Chums

With Product Developers Kaysi and Tiffany
On Earth Day - April 22nd, 2021 - we launched our latest addition to our wallet line, the Duckie Wallet. We were inspired to create a sustainable wallet that ties us back to our brand's core - river rafting. So, we made this wallet out of 100% recycled raft scraps from Idaho raft manufacturers.
The Chums marketing team sat down with Director of Product Development Tiffany and Product Engineer Kaysi to learn more about the new Duckie Wallet and what went on behind the scenes, as well as the lessons learned along the way.
---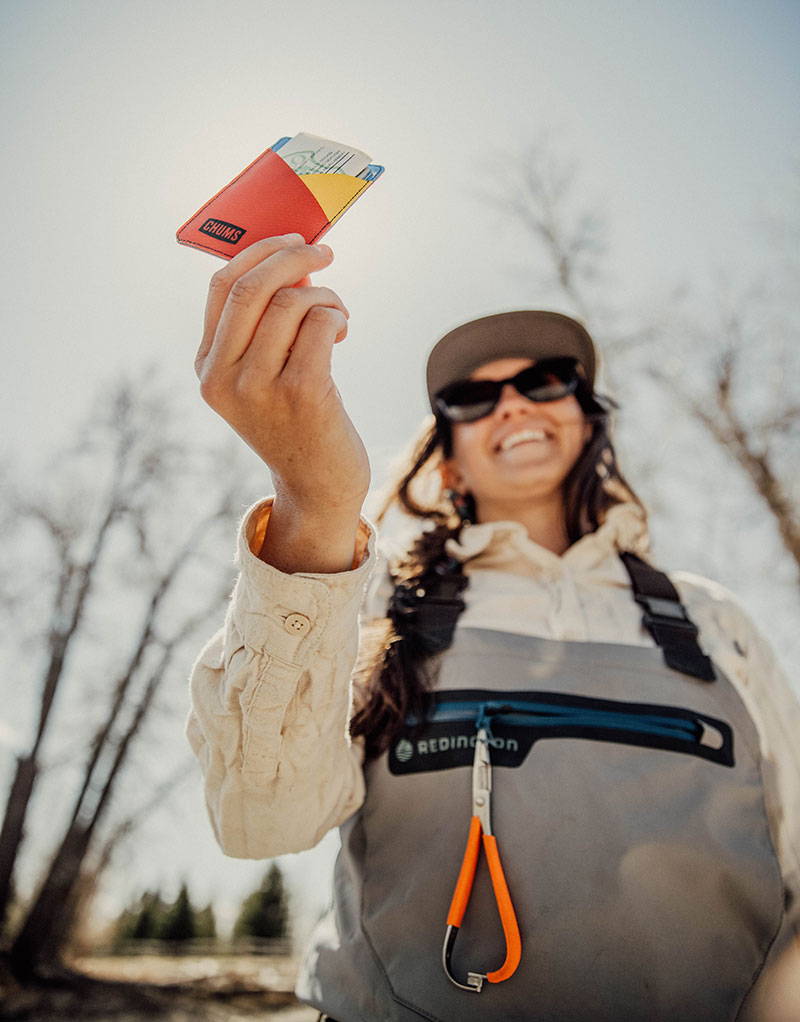 How has working with the raft scraps while making the Duckie Wallet inspired the Product Development team to focus on the end life of materials?
Tiffany: The biggest thing we've learned is that a little can go a long way and our actions as a company can make a real difference. By implementing small changes and continuing to focus on recycled and reusable materials in a unique way, we can have a smaller carbon footprint and reduce the number of toxins released in the environment by using discarded scraps before they make it in landfills.
Kaysi: The idea behind the Duckie Wallet is to give a story that can be passed down from generations. Focusing on a product's end of life when it comes to material selection is increasing the chances of it staying out of landfills, by using durable long lasting materials, biodegradable materials, as well as giving the product a reason for living on, we are trying to incorporate this practice to our products. We want to create outdoor accessories and gear that are useful and can be used time and time again.
Do any cool moments come to mind from the product development side of this project?
Tiffany: We are a small team but are bursting with passion and love for the outdoors. We feel that if we lead by example, of continuing to be good stewards of the land and in creating transparency and trust in all the products we design, our efforts won't go unnoticed. This project was a team effort, everyone really rallied around this project and pitched in to make it a reality. It's amazing what you can accomplish when employees are engaged about something that matters.
Kaysi: It is so cool that other companies are aware of this environmental crisis and that we are teaming up to keep materials out of our landfill. It makes the outdoor industry feel like a community - everyone is coming together and bringing awareness to it from different parts of the industry.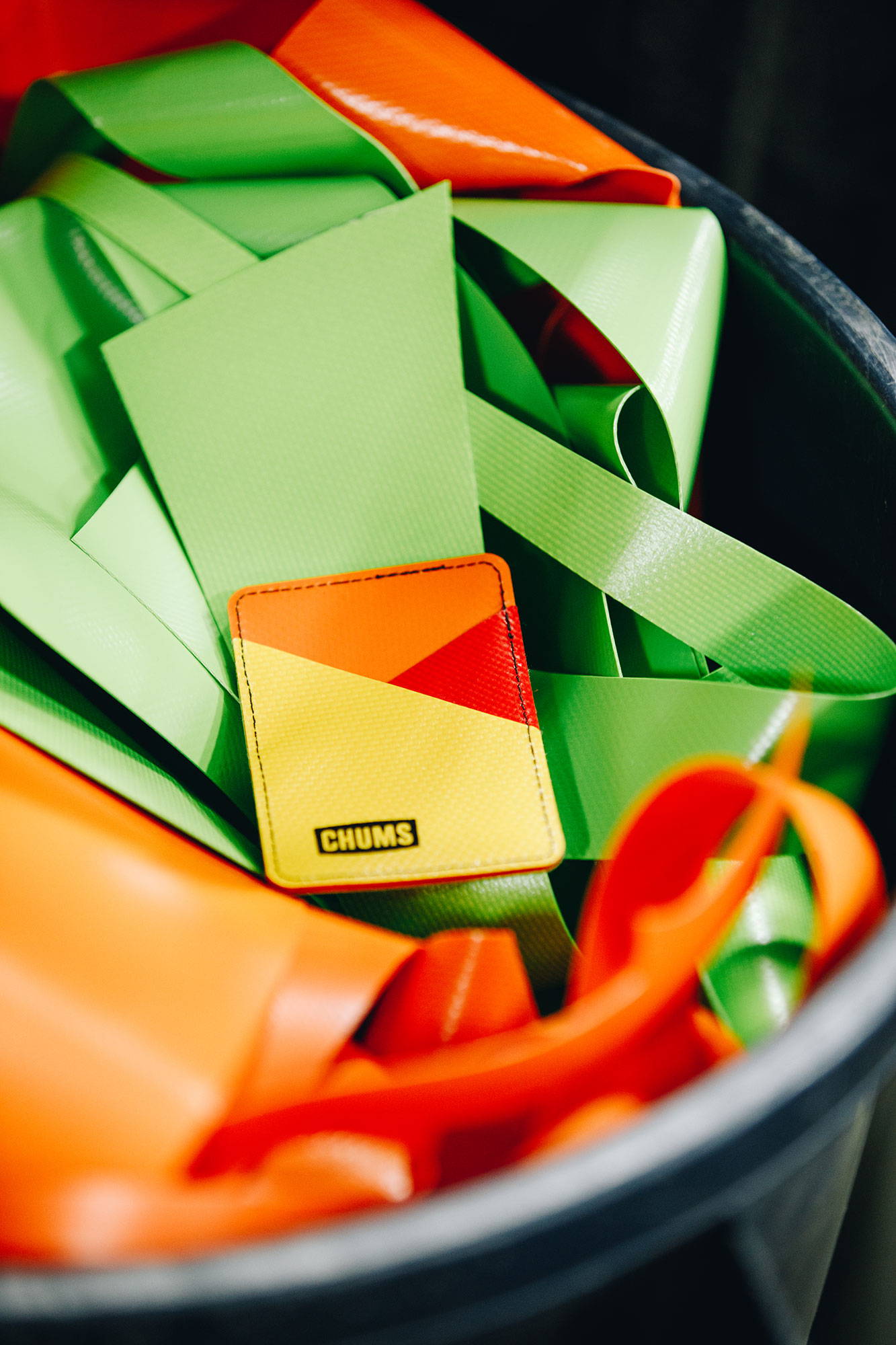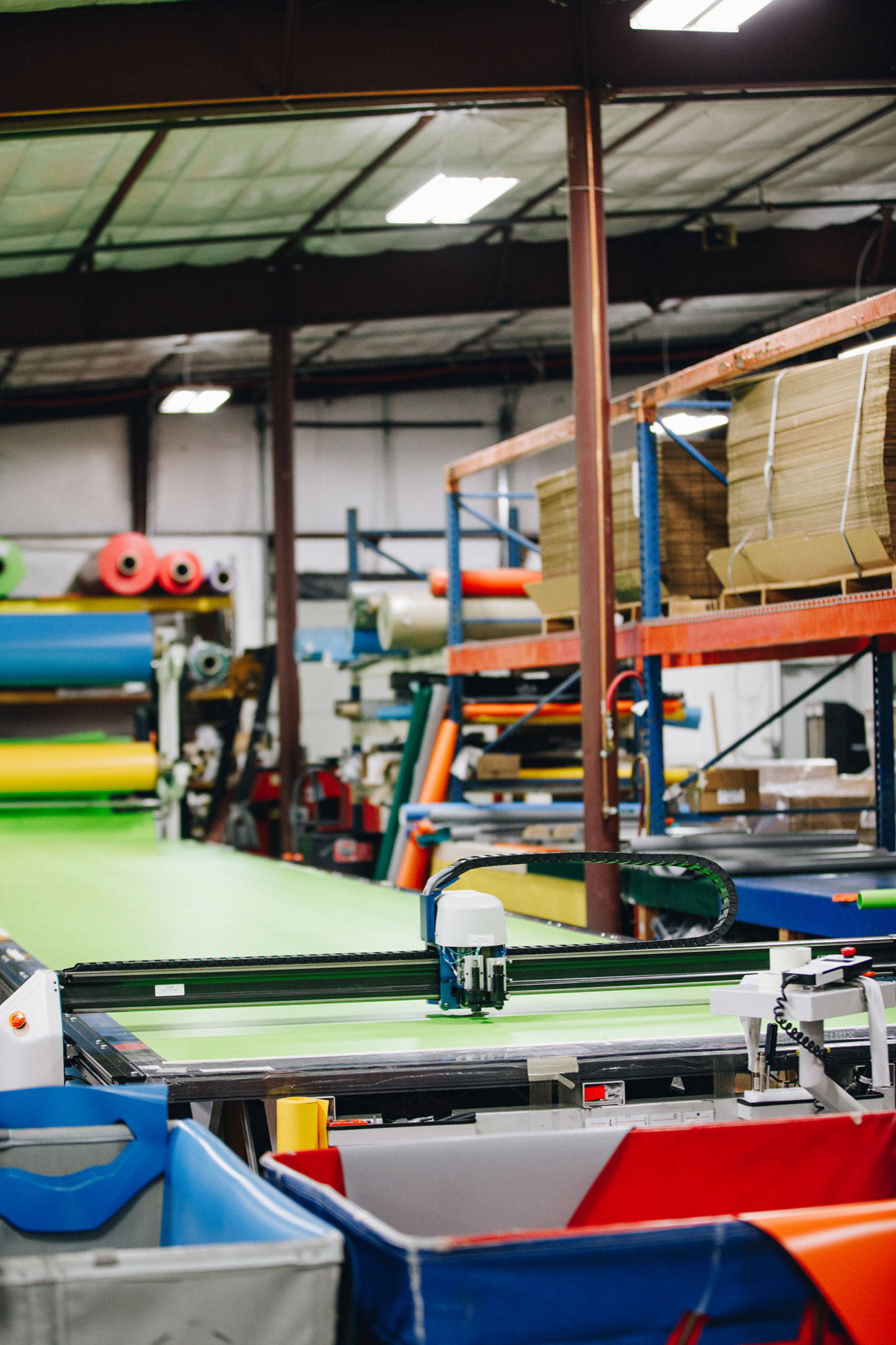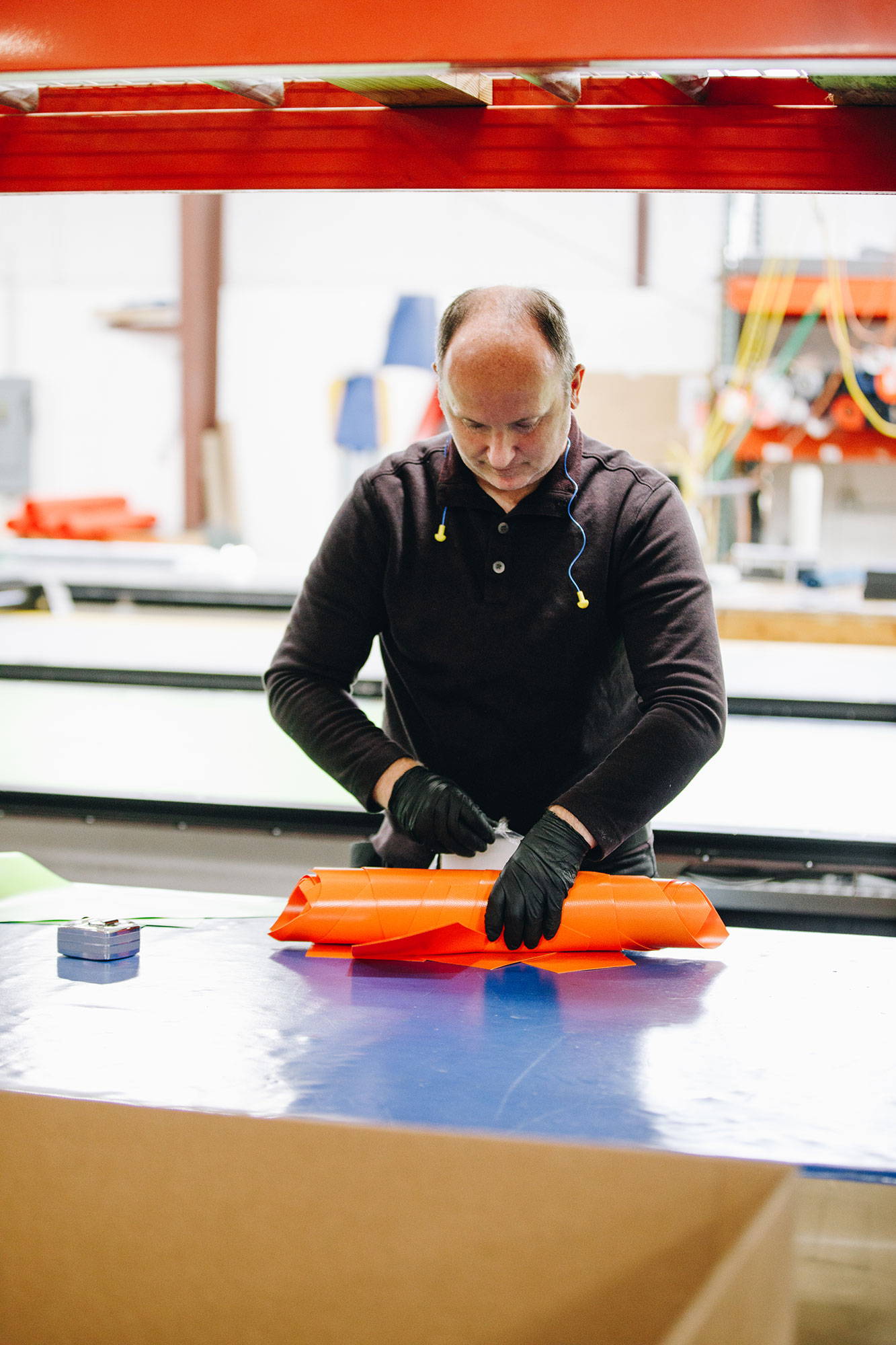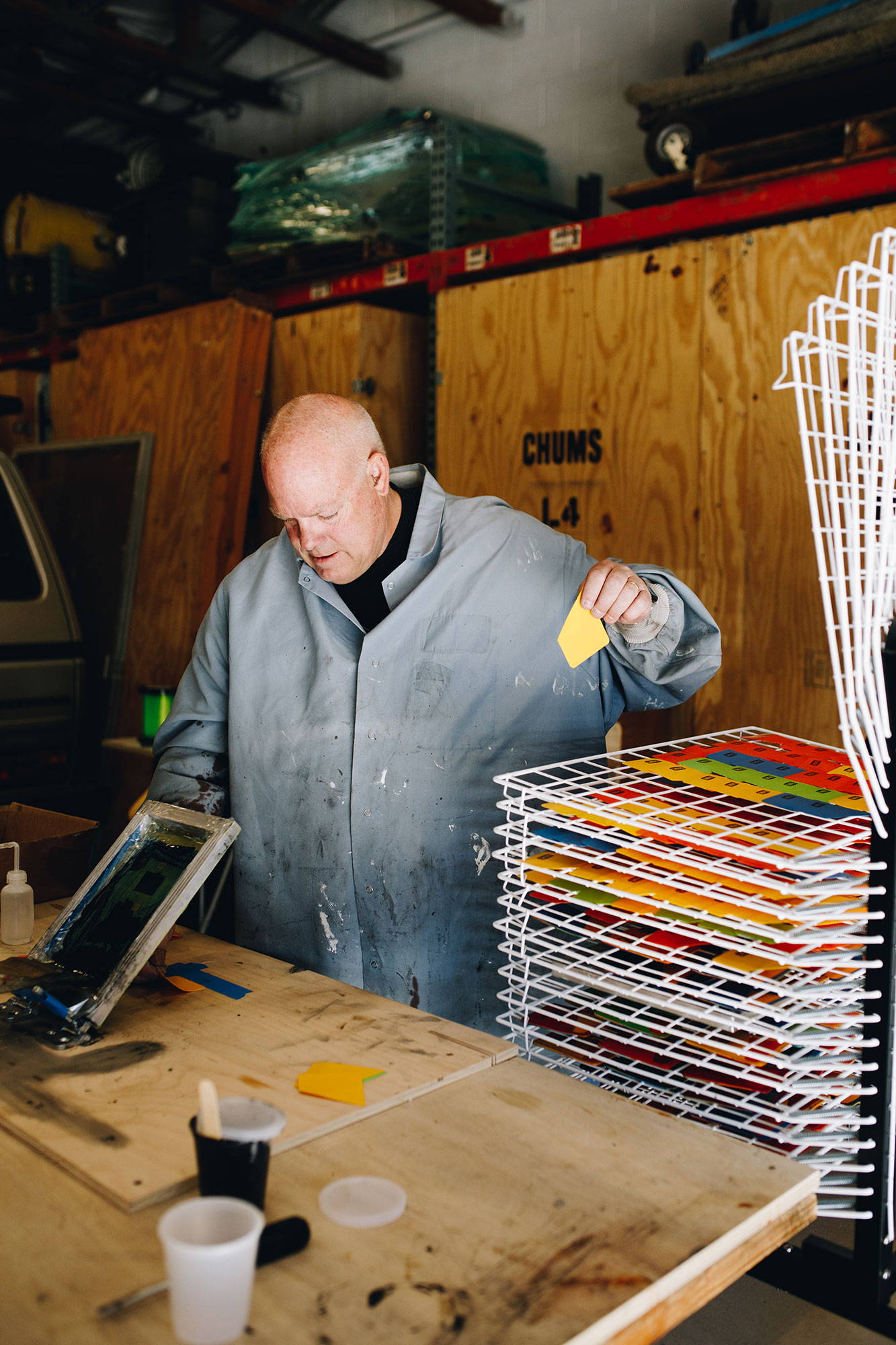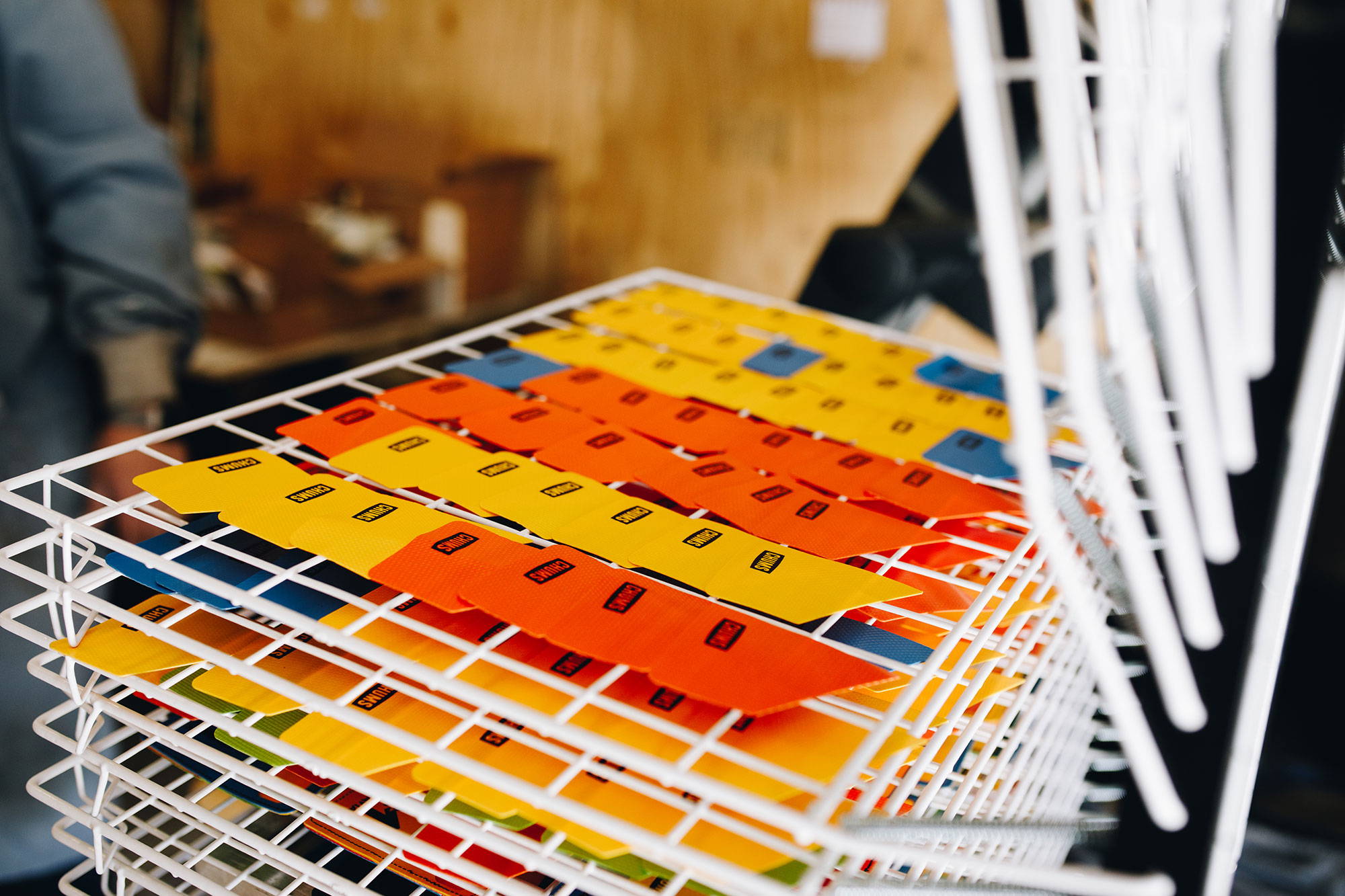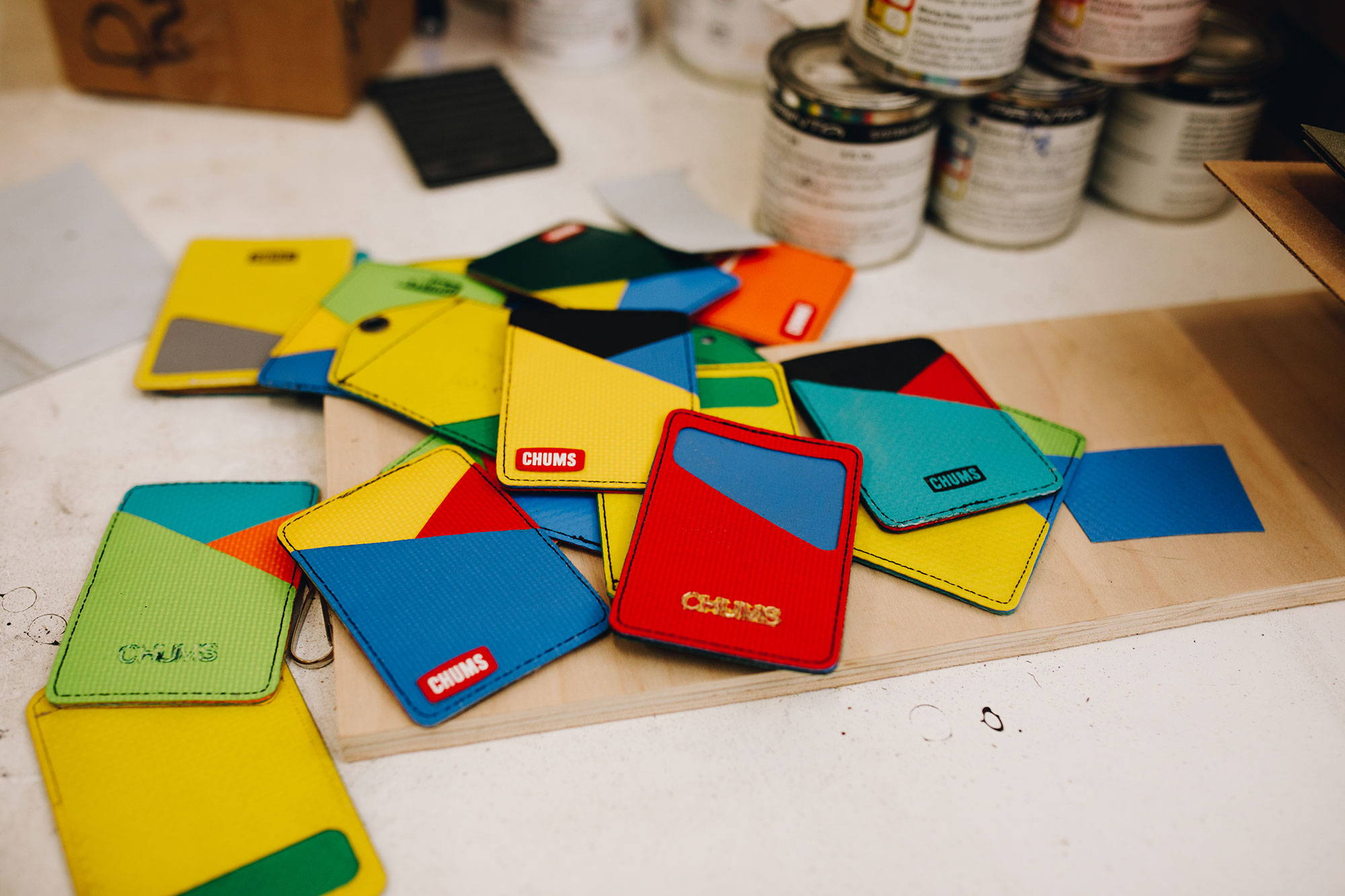 How has working with reused materials brought new awareness of sustainable practices to Chums and to the Product Development team?
Tiffany: It's always something we talk about in product meetings, going green & sustainability, how we can continually do our part. While they aren't necessarily the same thing, they are related. Going green is normally tied to a discussion about a single product while sustainability usually touches the entire production process and involves the entire organization. The focus for the PD team started with paying tribute to where we were born and on "going green" with the Duckie wallet project. What it enabled us to do was realize the bigger picture and all the opportunities to effect change on a much larger scale, across the entire company. One of the critical ways that excites the renewed talk about sustainable practices inside Chums is how this can ignite innovation. To push & challenge our designers and engineers to find new and unique ways of building products and focus on using up scraps or unwanted material in the creation of new products lends itself to more brainstorming and additional ways to improve the product process. To challenge our warehouse to look at unique ways to innovate & elevate our shipping processes and reduce use of plastic in storing and handling product. If we can highlight our innovation plans and initiatives to the public, I think that will help foster community engagement and spirit and, in turn, hopefully attract a new base of loyal Chums fans.
Where are you excited to take the Duckie Wallet?
Tiffany: I'm so excited to take it down the Middle Fork of the Salmon this summer to see the whole project come full circle.
Kaysi: I'm excited to incorporate it into an everyday necessity - like for stashing my fishing and hunting license!
A massive thank you goes out to Maravia/Cascade River Gear and AIRE for kindly donating their raft material scraps to our program and for letting us film in their spaces.
---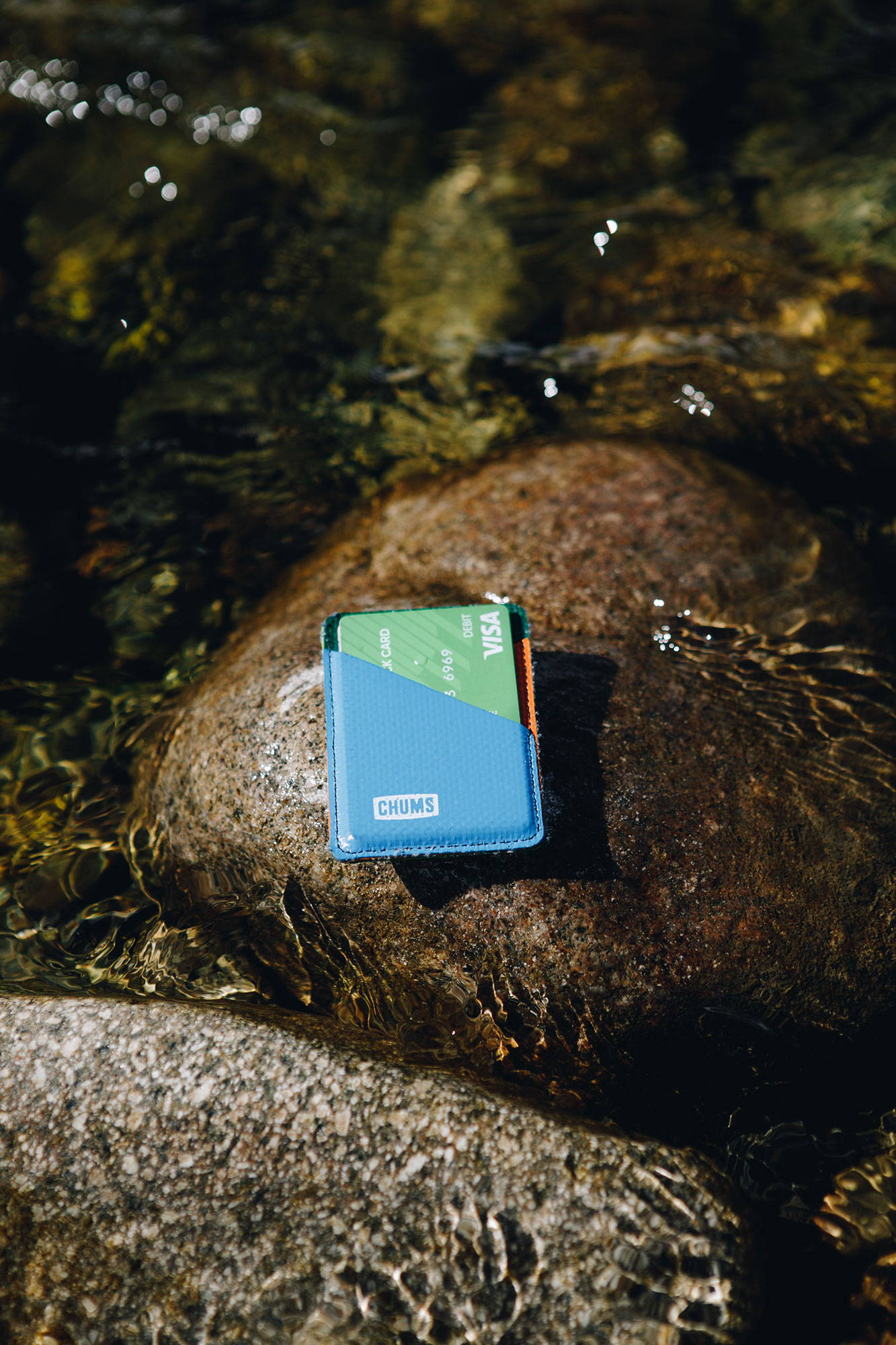 SUBSCRIBE TO OUR NEWSLETTER
Be in the know on the latest stories, special offers, and more.