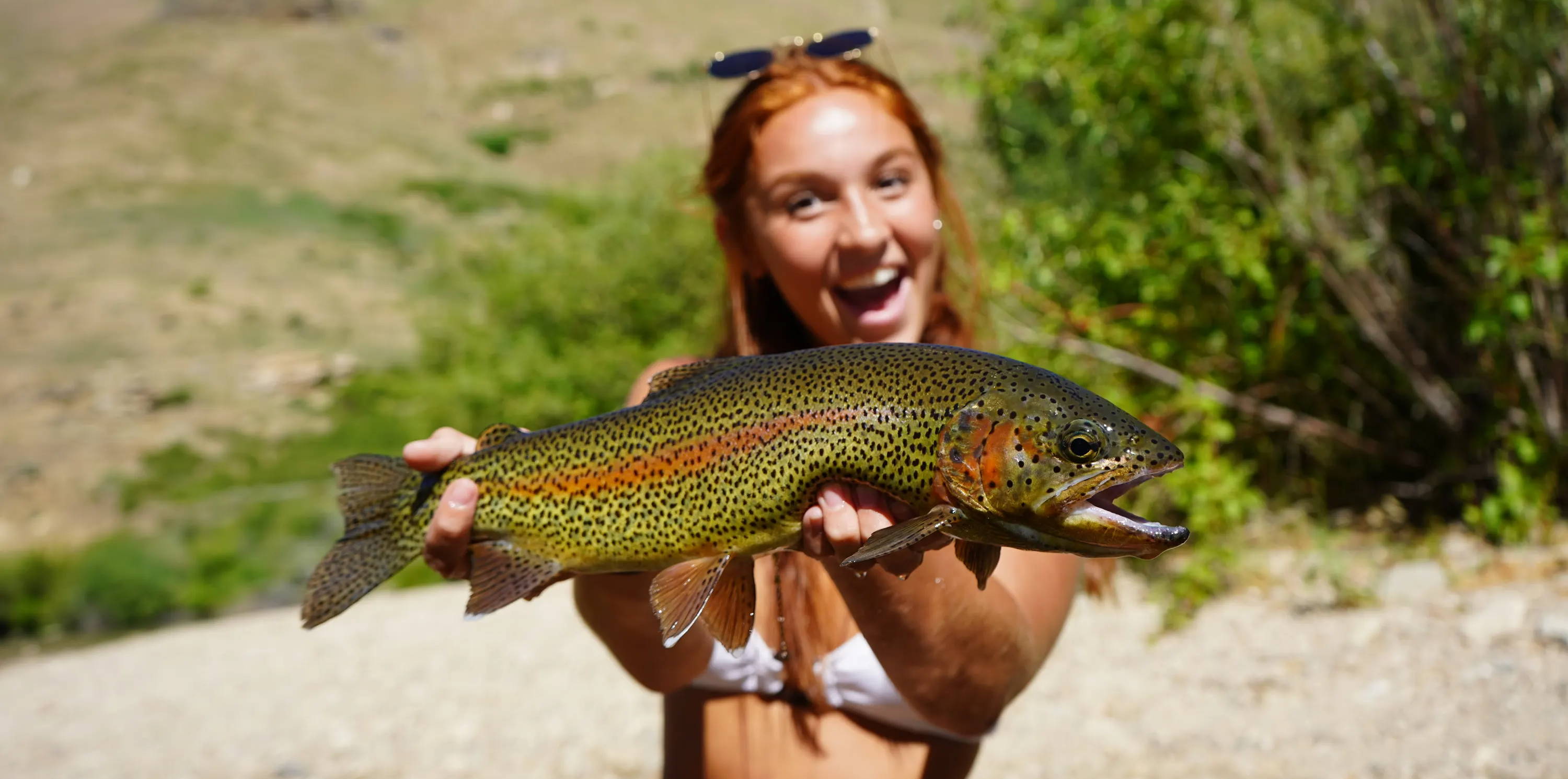 I was born and raised in the city of trees known as Boise, Idaho. Mountains surround the city in every direction and rivers flow nearby, growing up in Idaho's beauty made me the person I am today. Sadly, my family and I left all of what the Northwest offers to a small town in Michigan in the summer of 2020.
Shortly before I moved, I met Joseph Evans through social media by giving him a quick follow. He had a passion for fly fishing, something I was extremely unfamiliar with. I grew up with a spin rod in hand, fishing off our family's boat with my dad in lakes around Idaho. On one of our first dates, Joe insisted on teaching me how to fly fish. It was winter, but that didn't stop us from dressing warm for a quick day trip to Oregon on the Owyhee River. Within a couple of minutes after some instruction, I hooked and landed a beautiful 21" brown trout. That moment was full of laughter and chaos as the fish made fast runs and jumped left and right.
It wasn't until we began long-distance on opposite sides of the country that I recognized fly fishing had an impact on me. The list of challenges fly fishing has to offer is endless. It is a big reason why I began trying to become a better angler. Rather it be learning how to cast a streamer versus a dry fly, what fly to pick upon a specific hatch, or tying complicated flies. As a result, I started my own fly fishing page on Instagram to share my progress as I began purchasing my own gear, filling fresh, empty fly boxes and meeting others that also love the tug!
I am beyond excited and grateful to represent a fun, supporting company like Chums on all of my future adventures in the fly fishing industry.